Conferences
Hotel Arkadia organizes conferences, trainings, presentations, business meetings.
There are three conference rooms at your disposal:
Azure Room (up to 100 people - air-conditioned),
Pearl Room (up to 15 people),
Orangery Room - air-conditioned room (up to 35 people).
Equipment:
The rooms are equipped with a multimedia projector, flip-chart, whiteboards, screen, TV, video and wireless Internet.
Plus:
We provide accommodation, full board and coffee breaks service.
We will adapt our offer to your needs and expectations.
When buying packages - attractive prices !
Azure Room
A large room with a capacity of 100 people with a separate place for refreshment. Provided with a separate exit to the outside.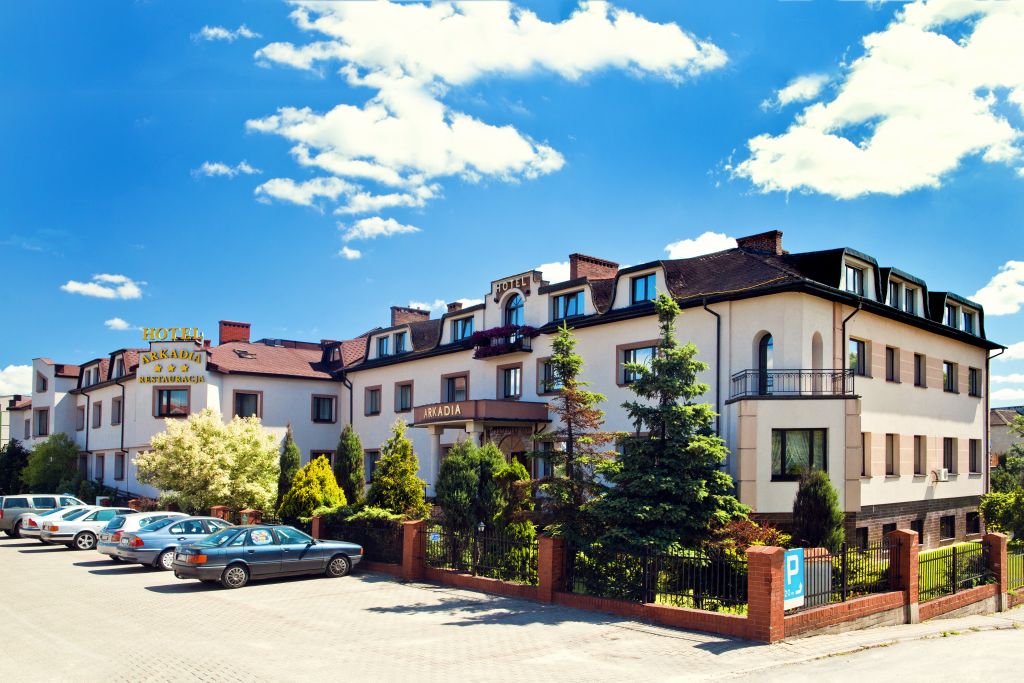 Pearl Room
Small conference room for up to 10 people. Ideal for recruitment meetings or small working groups.
Orangery Room
Separate part of the restaurant room. Ideal for exceptional business meetings combined with refreshments in the form of appetizers and snacks. The room can accommodate up to 20 people.